SUITABLE FOR ALL FORMS OF SUPPLEMENTS
Coenzyme Q10 has been used in food supplements for more than 20 years. This is therefore the area where Valens also has the most experience.
Q10Vital® is suitable for all forms of supplements, including liquids, capsules, tablets, effervescent tablets, oral sprays and powder forms (sachets). We can offer you both – Q10Vital® as a raw material, branded* food supplements under Quvital® trade mark, or capsules, liquids or oral sprays with Q10Vital® under private label.
*For information about available exclusive distributorship opportunities please contact us. 
SYRUPS AND LIQUIDS
The biggest advantage of Q10Vital® is its solubility. It is natural to firstly consider including it into liquid formulations, such as syrups and sugar free liquids. Its solubility in water enables very easy incorporation. With a variety of flavorings you can get a product with an excellent taste.
Liquid CoQ10 supplements are especially convenient for consumers who don't want to take capsules or have problems swallowing them. Besides its superior bioavailability and absorption, liquid formulations also enable the intake of smaller doses throughout the day. This has been proven to be more effective compared to taking only one higher dose of CoQ10 per day. Using Q10Vital® as raw material in manufacturing process is easy with our recommended product: Q10Vital® 7.5% liquid. However, as an expert in liquid formulations, Valens can also offer you custom made liquid CoQ10 with different aromas and concentrations.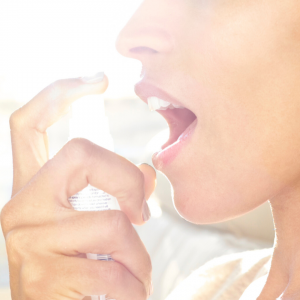 ORAL SPRAYS
Due to their convenient use and excellent absorption in the mouth, oral sprays are becoming more and more popular among consumers.
Valens has already developed an oral spray with 10 mg of CoQ10 per one spray, which is an optimal concentration for maintaining normal daily CoQ10 levels. This way you can take 5 sprays per day (at different hours, best with meals) and ensure the best possible absorption. Q10Vital® is also a good addition to other oral sprays, such as multivitamins. Again, if you don't have the technology to manufacture your own oral spray with CoQ10, Valens can easily do it for you.
Interested in oral sprays in general? See our private label oral sprays web page.
CAPSULES AND TABLETS
Capsules are still the most popular form of food supplements. Valens can provide you all three options – from raw material, to finished products in PET bottles or blisters.
By using solely Q10Vital®, you can fill up to 100* mg of CoQ10 in one 0-size capsule, 150 mg of CoQ10 in 00-size capsule and up to 200 mg in one tablet. Valens custom-made capsules are based on cellulose and are suitable for vegans and vegetarians. The recommended product: Q10Vital® 36% powder.
*Considering the high bioavailability, 100 mg of CoQ10 from Q10Vital® equals to at least 400 mg of CoQ10 in capsules with basic (crystalline) form of coenzyme Q10.
EFFERVESCENT TABLETS AND SACHETS
Q10Vital® has been used in effervescent tablets and sachets for years as a very popular type of "on the go" supplement.
While Valens doesn't have the technology to provide effervescent tablets or sachets, we have a couple of customers using Q10Vital® for many years. The recommended product: Q10Vital® 15% powder.
INTERESTED?
Contact us!
Valens Int. d.o.o.
Poslovna cona A35
4208 Sencur
Slovenia, EU